"I lost all feeling in my right leg, and went to Mayo Clinic where I was told I had had a stroke. After three days at Mayo, I left - with my leg still numb. I came to Dr. Hamer – I still couldn't walk – and I left her office after one visit and had full use of my leg! After three more visits in one week with Dr. Hamer, I am 100% better; I am not using a cane, and I will be playing in a golf tournament on Saturday, all with the help of Dr. Hamer. Way to go!"
---

Frank Sausedo
---
Dr. Hamer is incredible! My quality of life is better because of Dr. Hamer. I feel 90% better. Dr. Hamer helped eliminate the pain, swelling, and numbness in my arms and legs. I am now able to utilize my hands and arms better, and I am able to continue with my fitness and strength training.
---
Caroline Jenney
---
The treatments that Dr. Hamer has provided me not only have helped me with my problem areas (neck, back, posture) but I am, overall, feeling better – and I've had fewer headaches since my treatment began. Because of my extensive travel schedule, my visits to Dr. Hamer are a necessity; after treatment I feel better, rest better, and function better. I'm in the music business, so I can say, Dr. Hamer provides 'rock star treatment' in a professional and inviting environment. I highly recommend Dr. Hamer.
---
Jeff Davis
---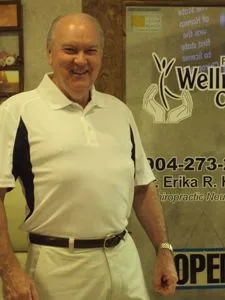 I've been in treatment for back, neck and shoulder pain with Dr. Hamer for eight months – and I've had a noticeable improvement in pain relief. Dr. Hamer has relieved a major portion of my pain. I recommend Dr Hamer: she is effective - and she has an accommodating staff.
---
Stan C.
---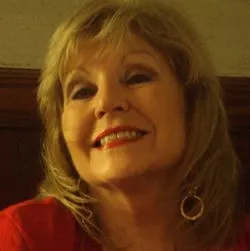 I've been treated by Dr. Hamer since mid August for neck and lower back pain. The pain medication I needed (prior to treatment) has been drastically reduced. I have much less pain; the stiffness in my neck and back has been greatly reduced. Overall, I feel more energetic; I have a better sense of well being, and my mobility has improved as well. Dr. Hamer is an effective, caring and intuitive doctor. Her entire staff is friendly, courteous, and the office environment is positive and harmonious. I highly recommend Dr. Hamer.
---
Sherry Womack
---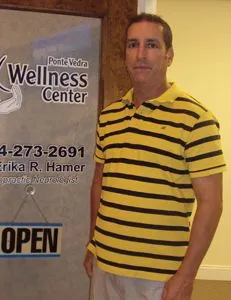 My problem was back pain. I started seeing Dr. Hamer on September 13 of last year and just six days later and several adjustments and other therapies, I feel wonderful! Dr. Hamer has helped me – it's wonderful to be pain free! Actually, I didn't really realize how much pain I had, until I didn't have any pain after seeing Dr. Hamer this past week!
---
Jim Levine
---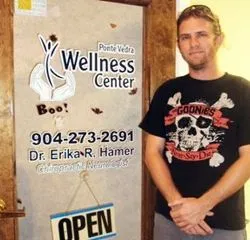 I started chiropractic therapy with Dr. Hamer in early September 2011 for shoulder, neck and wrist pain. After one month, the pain was reduced and my frequent headaches had lessened. Chiropractic therapy with Dr. Hamer has shown me that you can find wellness without using medication (which only provides temporary relief). With Dr. Hamer's adjustments, therapy, and exercises, my pain has substantially diminished; I feel much better than I did when I came for my first visit. Dr. Hamer is knowledgeable - and she really does her best to put her patients on the road to wellness. Thank you, Dr. Hamer –and your staff– for all that you have done to make me feel better!
---
Jeremy Deighan
---
I was having pain in my neck since my car accident in 2008. Dr. Hamer has made it possible for me to sit at work without pain; I can now go through my day without thinking about my neck pain. My over-all well-being has improved; I can better care for my clients and enjoy physical activities again! Dr. Hamer is not only skilled professional, but she is so pleasant to be around!
---
Aimee Green
---